June 16, 2015 – MIC @Zone Moda Summer School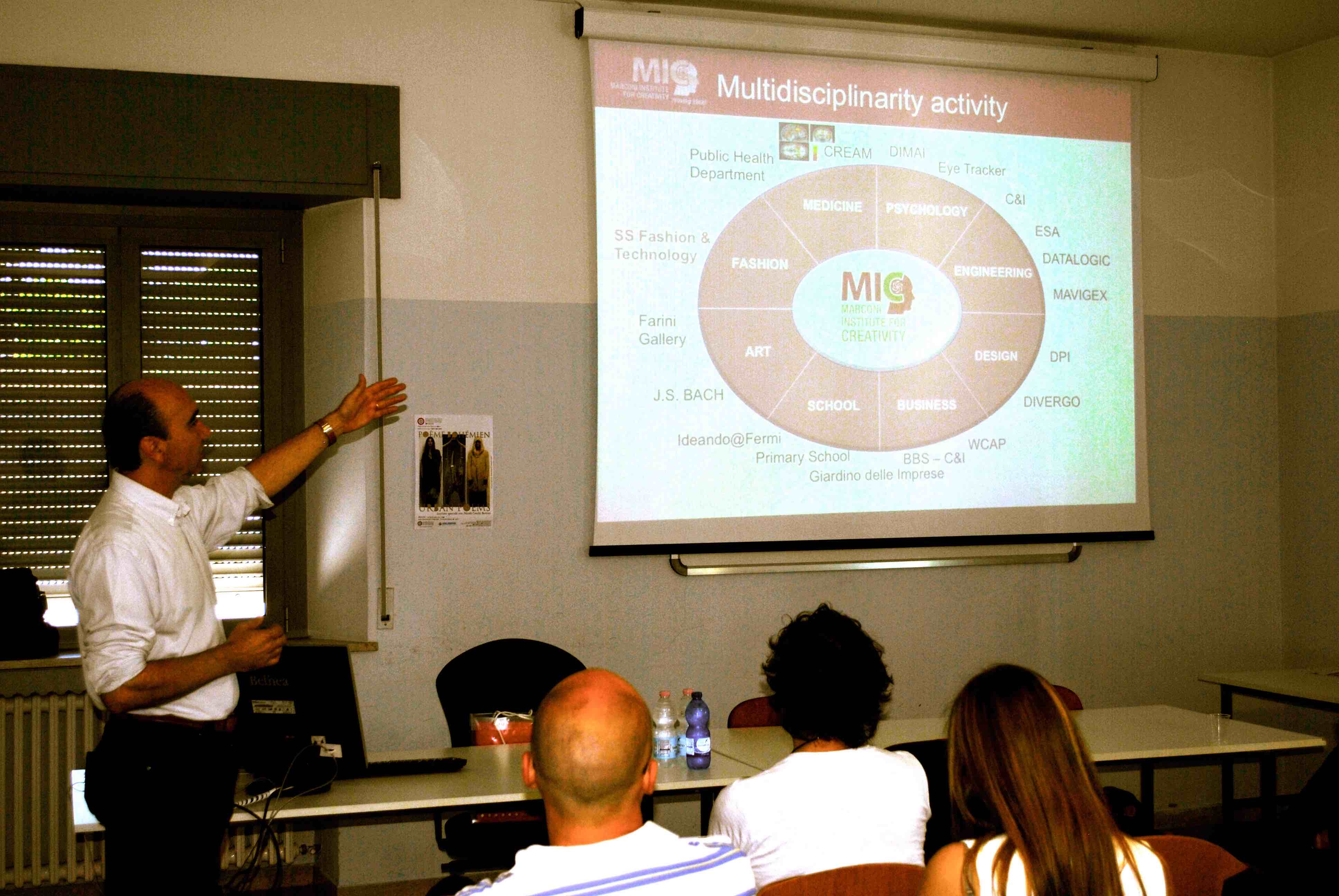 The Department of Life Quality Studies (QuVi), University of Bologna organizes the second edition of the ZoneModa Summer School in High Education, which is fully dedicated to the relationship between Fashion and Creativity (Rimini, Spazio ZoneModa – June 15 – 19, 2015). Along with the special lessons of fashion academics, specialists of fashion archiving and professional designers, the program includes MIC experts with a seminar about Creative Thinking.
On June 16 Prof. Giovanni Emanuele Corazza held a 3-hour lesson focused on Creative thinking principles, tools, and applications, outlining the theoretical approaches to the study of creativity to present then the DIMAI model applied to Fashion Design, with examples, exercises, and final generation of ideas by the students.
MIC @ZoneModa Summer School – Fashion and Creativity